Green-i Single Gang PIR Dimmer Switch
Green-i Single Gang PIR Dimmer Switch
Product Description
NOT suitable for use with LED lights or energy saving bulbs. Can be used with Eco halogen bulbs
The Green-i Single Gang PIR Dimmer is a stylish energy saving control to reduce energy consumption around the home. It offers a high level of useful functionality including a switch with built-in presence detector to ensure the lighting turns on/off when needed and a dimming function with remote control.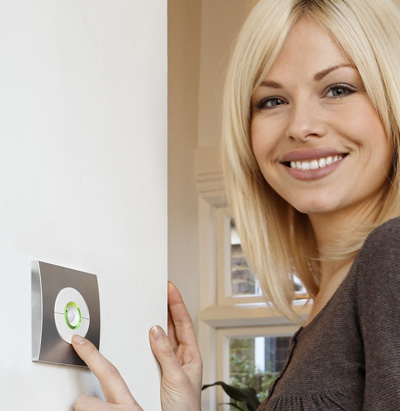 Features
Single gang PIR switch with dimmer
Replaces a standard light switch or dimmer
Turns Off automatically
Turns On automatically
Security mode
Night light mode
Full remote control
Scene setting using remote control
Soft start
What's in the box?
PIR Dimmer switch
Fascia plates in white
Full instructions
The following optional items are available
Faceplates available in brushed stainless steel and brushed bronze
Remote control
More Info.
The following instruction manuals are available:


Click here for the Green-i Brochure - 3500Kb


Click here for the Quickstart Guide - 262Kb


Click here for the Product datasheet - 2.4Mb
Product Reviews
Write Review
i-Green Single gang PIR light switch & remote

Posted by Unknown on 14th Aug 2016

Bought one of these from Wickes few years ago but they stopped selling them. Great if you have no neutral wiring in your home as these switches do not require them.

Hard to find these switches from a reputable retailer and UK Automation were the easiest I could find.

Quite expensive though ... I got my original one from Wickes which included a remote and three faceplates (white, bronze, and silver) for £19.99.

UK Automation cost nearly £44 with only one faceplate provided.

Quick delivery, and good communication though.
Find Similar Products by Category
Customers also viewed