Miniature batten mount PIR movement sensor by Green-i
Miniature batten mount PIR movement sensor by Green-i
Product Description
Description of the Miniature batten mount PIR movement sensor by Green-i
The GIMB miniature PIR (passive infrared) movement sensor by Green-i provides automatic control of lighting loads. It is specifically designed for mounting onto a batten style luminaire and comes with a 1metre of cable for connecting it. It is IP65 rated and therefore suitable for outdoor use as well as wet and damp areas.
Specification
Load Rating at 230VAC

Resistive = 2A
Incandescent = 2A
Fluorescent = 2A
Compact Fluorescent = 2A
LED = 2A

Detection range: 7m Diameter at 2.8m High
Fixed time on of 10 minutes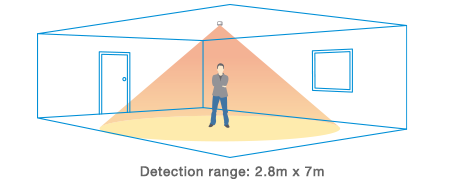 Dimensions: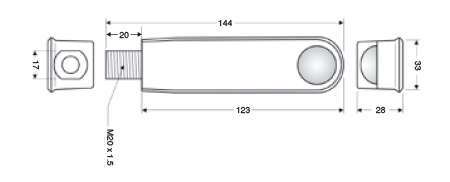 More Info.

Click here for the instruction Manual</p
Find Similar Products by Category
Customers also viewed